Families impacted by disability need a bedrock of information to prepare for their loved one's future well-being and care. PLAN|NJ offers tools and resources below in the categories of General PLAN|NJ, Life Planning, Legal, Financial, Social Service Supports, Housing, Planning Timelines and Other. Click on a category to be brought immediately to the section desired or click Contact Us for specific information for your child.
General PLAN|NJ information
Life Planning
Legal 
Financial
Social Service Supports
Housing
Other
If you would like to request a webinar or seminar for your organization, contact Melanie Miquel at melanie.miquel@plannj.org or 908-575-8300, ext. 28.
GENERAL PLAN|NJ INFORMATION
PLAN|NJ Brochure
Overview of how our social services agency helps families of people with disabilities answer the question:
"Who will care for my loved one when I'm gone?"
Click here to download.
2022 PLAN|NJ Fee Schedule
PLAN|NJ is a statewide not-for-profit agency established in 1988 under the "New Jersey Community Trust for Persons with Severe Chronic Disabilities Act," NJ 3B 11-19. We provide education and consultation with families and individuals at no cost to discuss immediate or future planning and support needs. Should you decide to use our services for a relative, please review the PLAN|NJ Fee Schedule which outlines our services with fees. Click here to download.
PLAN|NJ Direct Services
Please contact us for more information on our fees for Trust Administration, Life Care Planning, Guardianship, Advocacy, Home Visit Monitoring, and Representative Payee Services. Financial assistance via scholarship may apply. Phone: 908-575- 8300 Email: info@plannj.org
se habla español
2022 PLAN|NJ Annual Appeal
Letter detailing the impact a donation can have on an individual with a disability. We hope to inspire during the season of giving so that more individuals with disabilities will be supported by the services we provide.
Planning for the Future FAQ
Comprehensive list of questions often asked by families as they begin planning for the future, regarding Life Planning, Guardianship, Special Needs Trusts and ABLE Accounts, and offering answers regarding the best practices that will help support a loved one's well-being and quality of life.
Critical Life Planning Questions
Checklist providing families with food for thought regarding the supports needed by loved ones with disabilities, now and in the future.
Disability Rights New Jersey
Organization advancing the human, civil, and legal rights of persons with disabilities and promote their self-determination, independence, productivity, and integration into all facets of community life. https://disabilityrightsnj.org/

The Community Health Law Project
Statewide not-for-profit advocacy and legal service organization which provides legal representation and advocacy services to low-income individuals with disabilities and the frail elderly. http://www.chlp.org/

Guardianship: Division of Developmental Disabilities:
Support to families of people with disabilities seeking to learn more about the facts and processes for establishing Guardianship. At 18 all individuals, including those with developmental disabilities, reach the legal age of majority, meaning parents can no longer make decisions legally on behalf of an adult child. www.state.nj.us/humanservices/ddd/individuals/guardianship/
Guardianship: Office of the Public Guardian
The mission of the Office of the Public Guardian (OPG) is to aid, empower and protect New Jersey's incapacitated elderly by furnishing outstanding individualized guardianship services. OPG acts as surrogate decision maker for residents sixty (60) years of age and over who have been deemed incapacitated by the Superior Court of New Jersey. OPG does not petition to become guardian, but rather accepts judicial appointments on a discretionary basis. www.state.nj.us/humanservices/doas/services/pg/
New Jersey Courts
Governmental branch providing self-help information and forms to complete regarding how to apply for Guardianship Pro Se (without attorney representation), required reporting and more. www.njcourts.gov/selfhelp/catalog.html?keywords=Adult%20Guardian%20set&customer=Prose
Special Needs Trusts
The Special Needs Alliance publishes copious resources to understand Special Needs Trusts. Their freeTrustee Handbook provides information to guide trustees and those planning for the future of a loved one who has a disability. As noted on their website, a special needs trust "can be a very powerful aid in managing care for a family member with a disability. It can provide supplemental items like therapy, respite care, dental work, companions, entertainment, education — all without interfering with the beneficiary's SSI, Medicaid or other government programs. The special needs trust can be a flexible tool. It can also be very difficult and confusing to administer."
www.specialneedsalliance.org/special-needs-101/free-trustee-handbook/
The National ABLE Alliance
Partnership of states dedicated to providing those living with disabilities with an ABLE investment product that offers multiple financial options at low cost. https://savewithable.com/home.html

State-level agency helping individuals with disabilities save, while preserving their public SSI and Medicaid benefits.  
National Association of Mental Health (NAMI) Grassroots mental health organization dedicated to building better lives for the millions of Americans affected by mental illness. Many tools and resources for individuals and families. https://nami.org/Home
NAMI New Jersey Fostering understanding about mental illness, confronting stigma often associated with mental disorders, advocating for public policies that benefit those affected by mental illness, and promoting research into the causes, treatment and recovery of mental health disorders. State-level information and resources. https://www.naminj.org
Psychology Today Publication offering a mental health provider reference tool to locate therapists in New Jersey. https://www.psychologytoday.com/us/therapists/new-jersey
Supportive Housing Association of NJ The Supportive Housing Association of New Jersey (SHA) unites its diverse coalition of members engaging development, resources, and information to sustain supportive housing systems within New Jersey. Since 1998, our statewide mission seeks to enhance lives and accessibility to enable independent living within our communities. The resources provided in the Housing Hub will encourage and enable individuals and families to establish a home that promotes the utmost independence.
https://www.shanj.org/housing-hub/
New Jersey Housing Resource Center (NJHRC) Established as the go-to resource for residents to locate affordable housing available for purchase or rent and for owners to comply with state guidelines requiring all communities to offer affordable housing. Recent mandates ensure the public is alerted to all affordable housing properties available with a minimum 30 day application period. https://www.nj.gov/njhrc/
PLAN|NJ Response to COVID-19
All PLAN|NJ staff have been vaccinated against the virus, and continue to follow all recommended public health protocols to protect those we serve. We encourage all individuals with disabilities to consider receiving the vaccine to better ensure personal safety and that of others. People with disabilities are at greater risk of contracting this virus due to other underlying medical conditions. If you have questions or concerns, please call our office at 908-575-8300 ext. 2.
CLICK HERE TO READ OUR PLAN|NJ Response to COVID-19
Social Security Update Regarding Economic Impact Payments
Read the complete statement regarding the impact of pandemic-related economic impact payments on Medicaid eligibility, per the Social Security Administration's statement dated April 3, 2020, SSA will not consider economic impact payments as income for SSI recipients, and the payments are excluded from resources for 12 months.
Please see the complete statement here.
Committed to Positive Growth and Change – PLAN|NJ Decries Systemic Racism
We continue to develop new programs that better serve all people with disabilities, most recently aligning with the Family Support Organizations of Essex and Passaic Counties.
SPECIAL NEEDS TRUSTS AND QUALITY OF LIFE
Read an Article by Ellen B. Nalven, Executive Director of PLAN|NJ, published in the Arc of New Jersey's 'Healthy Living' newsletter.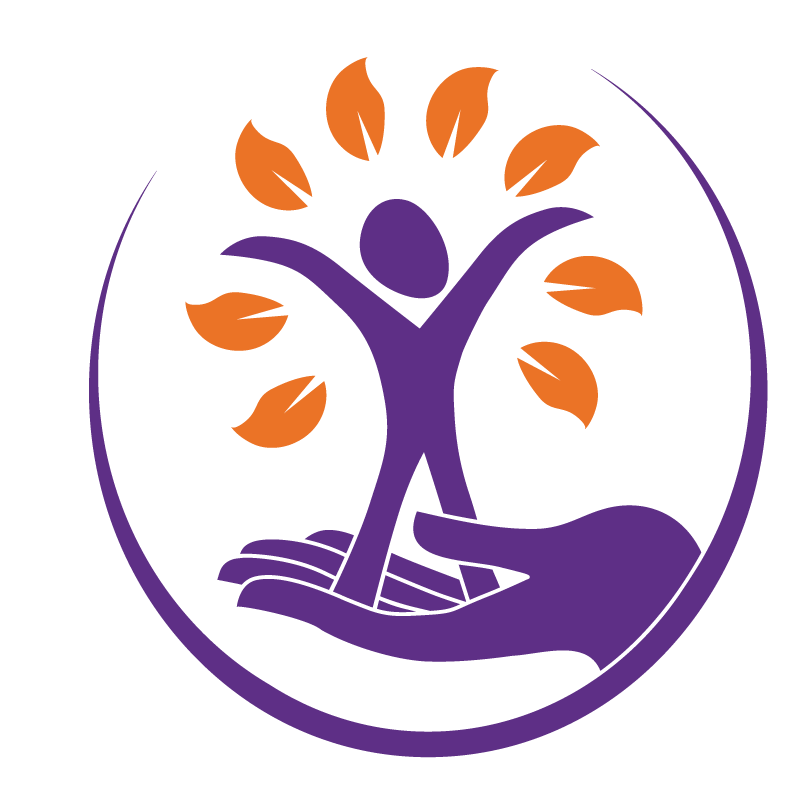 The stories of three families with loved ones who have disabilities and who use PLAN|NJ's trust administration and care coordination services are told through interviews conducted in their homes by Executive Director Ellen Nalven.

PROUD MEMBERS OF:
Alliance for the Betterment of Citizens with Disabilities
Association of People Supporting Employment First
Alliance for Pooled Trusts
National Alliance on Mental Illness
National Guardianship Association
National PLAN Alliance
Supportive Housing Association of New Jersey
SOMETHING MISSING? LET US KNOW.
We work hard to provide relevant and current information. If you feel something is missing or needs to be corrected, please contact us via our contact form HERE.
PLAN|NJ = Lifetime Advocacy for People with Disabilities
OUR MISSION
PLAN|NJ's mission is to help family members of people with disabilities answer the question:
"Who will care for my loved one when I'm gone?"
We coordinate the supports needed by individuals with intellectual, developmental and physical disabilities, and challenges with mental health, including people with autism, cerebral palsy, traumatic brain injury, severe mental illness and more.
Spanish Translation
Si usted habla español y quisiera mas información sobre nuestros servicios o si desea una consulta con PLAN\NJ, por favor comuníquese con
Nancy Dilliplane, Director of Trust Services, para asistencia bilingüe:  908-575-8300, extensión 15
nancy.dilliplane@plannj.org